Several mountain bikers trail riding in Gunung Gajah, Sambit, Ponorogo. (Picture by: Evita Mukharomah/TIMES Indonesia)
TIMESMALAYSIA, PONOROGO – There around 150 mountain bikers of Ponorogo, Tulungagung, and Trenggalek did a trail riding at Gunung Gajah (Gajah Mountain) of Ponorogo, East Java.
The mountain which located at Sambit, Ponorogo were chosen for it has a beautiful track as well a wonderful scenery along the track.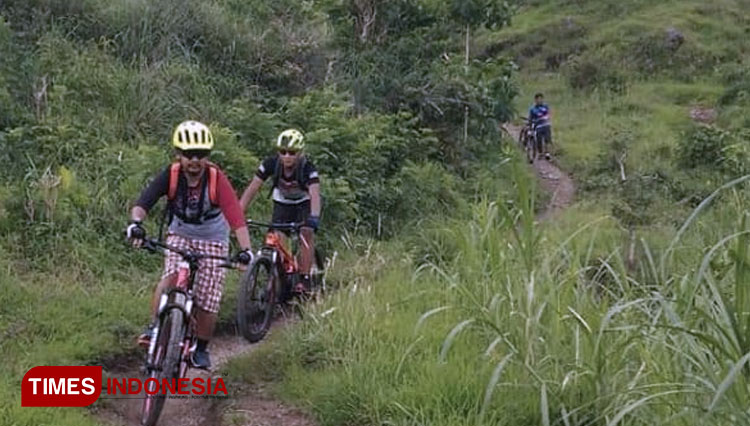 Situated on 1000 MDPL above the sea this mountain will offer a beautiful greenish scenery and once you reach the top, you will fill like you were on heaven since the area will be surrounded by cloud.
The trail was only 8 kilometers long but the bikers usually need around 3 hours to finish the track for it has an extreme track. The bikers community started their riding from the Ringinanom, Sambit.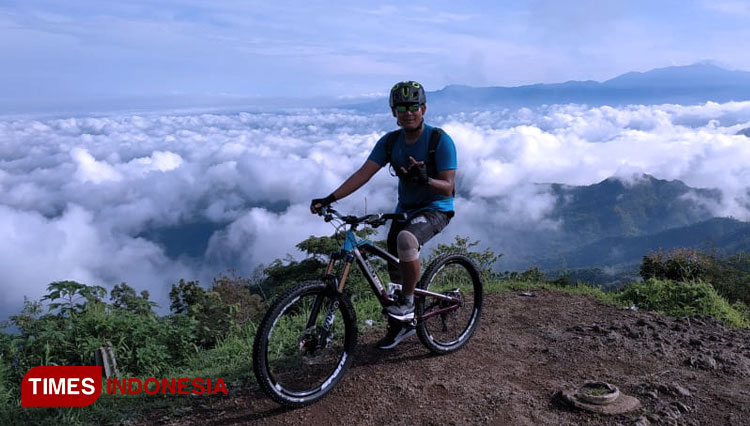 "The extreme tracks never make us afraid and turns back. The beautiful scenery around and what's waiting up there is the best present for us, " Hendras Setiawan a mountain biker of Ponorogo said on Monday (03/ 02/ 2020).
Lots of the member of the mountain bikers community hope that this kind of event such as the Gunung Gajah (Gajah Mountain) mountain biking will be held back, maybe in another mountain of Ponororgo to fill their thirst of mountain biking. (*)