The premiere of Kajeng Kliwon at the Trans Studio Mall TSM Bali. (Picture by: Imadudin M/TIMES Indonesia)
TIMESMALAYSIA, DENPASAR – 'Kajeng Kliwon' an Indonesian horror movie directed by Bambang Drias has just had its premiere on November 8th 2019. The premiere was taken place at the Trans Studio Mall (TSM) Bali.
The film stars Amanda Manopo take role as Agni a Balinese doctor and Crist Laurent which casted as Biko a photographer played their role beautifully.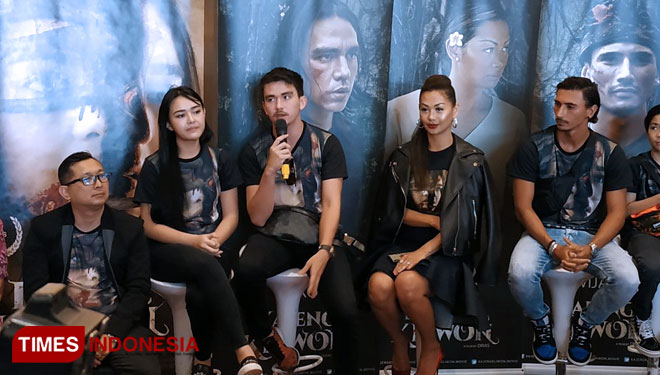 This movie tells the story about their love. But, Agni which is a descendant of pangleak (black magic practitioner) couldn't make their love goes smoothly. Lots of mystical thing happened during their togetherness.
"We try to bring up Balinese culture into this movie. Bali isn't merely about its tourist destination, but also its culture. And this is one of our way to conserve the tradition," Bambang said.
Several senior local artist such Catherine Wilson, Indah Kalalo, Mutia Datau, Vincent, Egy Fadli and Weda Nanda also a Malaysian artist Atiqah Suhaemi also taking role on this movie.
Vincent said, he got a deep impression while doing his role in this movie. The sacred and mystical atmosphere were so thick especially when they took a scene in a temple.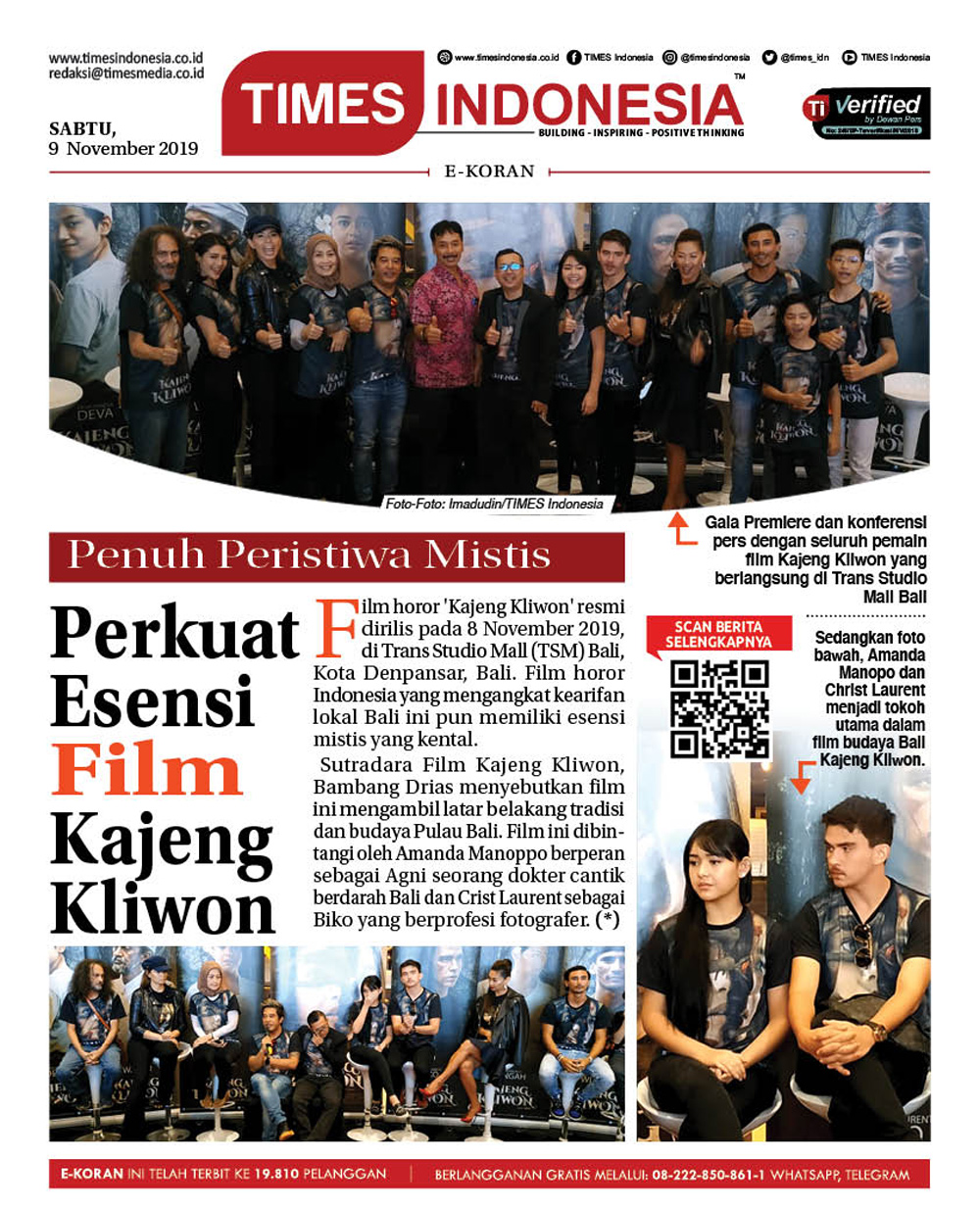 "I have my beautiful moment where we all should do the real ritual on the spot. Its kinda gave me goosebumps, but Balinese culture really leaves a spot in my heart," he said.
In line with her partner, Amanda Manopo also said that Balinese culture has enchanted her heart. She took lots of lesson about the culture while playing her role in this movie.
All the scene was done in not more than 20 days in three different settings in Bali. Tabanan, Gianyar, and Singaraja became the setting of this movie. Beside premiere in Indonesia, Kajeng Kliwon was also held its premiere in Malaysia at the same day. (*)