Museum Angkut Kota Batu. Senin, 10/11/2019. (FOTO: Tria Adha/TIMES Indonesia)
TIMESMALAYSIA, BATU – Celebrating Day of Heroes, Museum Angkut displayed the future fuel-efficient car, the creation of Indonesian youths, in Gangster Town, Batu City, on Sunday (10/11/2019).
The theme of this exhibition is Eco Vehicle, the vehicle that uses environmentally friendly fuel.
This Eco Vehicle is developed in order to lower the use of non-renewable resources that emits clean emission, runs efficiently, and emits less CO2.
This exhibition really captivated the visitors, especially when the car began to run its maneuver.
There are at least five prototypes of fuel-efficient cars in East Java that are displayed in this place. Most of them are from UM, UB, Institut Teknologi Sepuluh November, UMM, and SMKN 10 Malang.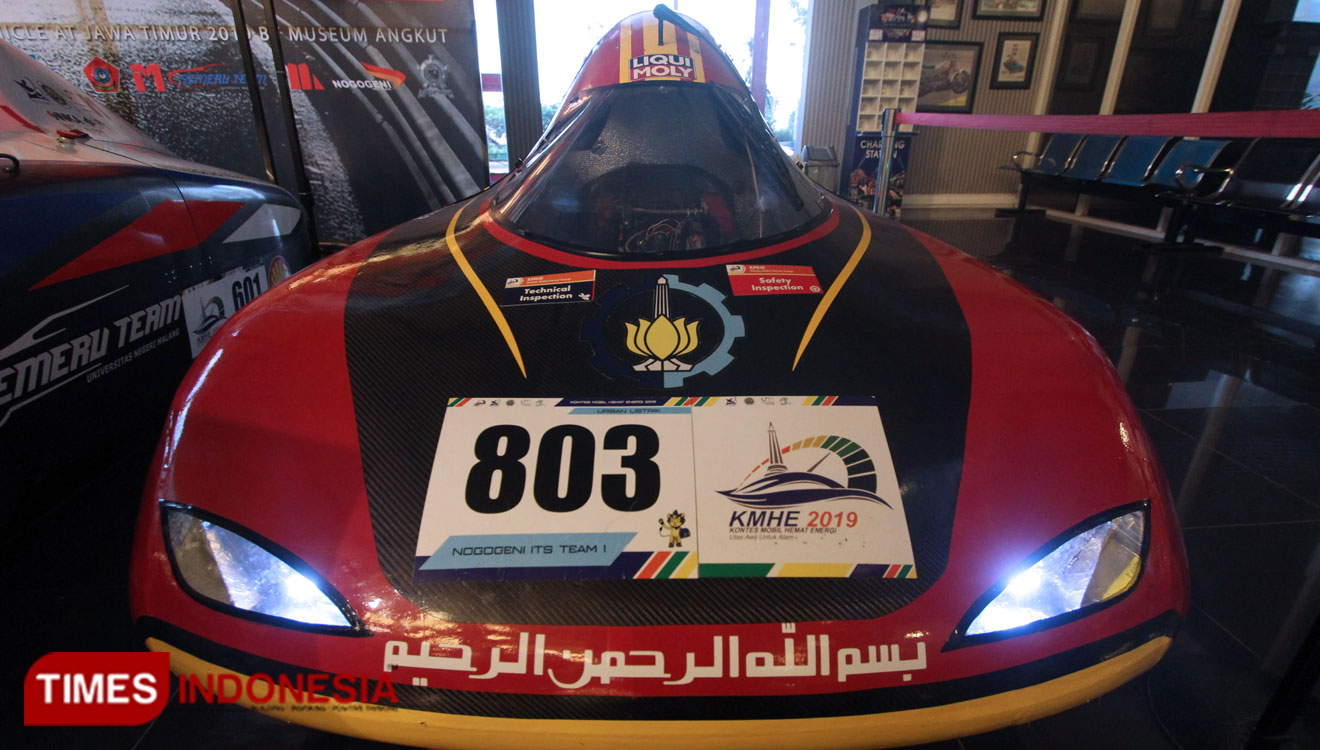 The lecturer of Engineering in UM, Fuad Indra Kusuma, expressed his gratitude to Museum Angkut for supporting the young generations in creating a fuel-efficient car by organizing this event.
Fuad expected that this event can motivate the society to give more appreciation towards the creation of Indonesian youths.
For the information, the five prototype cars displayed in Museum Angkut have won in both national and international competition. This five fuel-efficient cars will be participating in the competition called Shell Eco Marathon Asia in Sepang, Kuala Lumpur, Malaysia, on 29 April to 2 May 2020. (*)
Editor
: Tiara Dewanti Djiwandono
Publisher
: Ahmad Rizki Mubarok