The Situ Gunung suspension bridge, one of the longest suspension bridge in Southeast Asia. (Picture by: Fuad Ariyanto/TIMES Indonesia)
TIMESMALAYSIA, SUKABUMI – Situ Gunung suspension bridge is a simple suspension bridge which now said become the longest suspension bridge in Souteast Asia. It is located in Situ Gunung Tourist Park, Sukabumi — West Java.
This suspension bridge is located in the middle of Gunung Gede Pangrango National Park and Situ Gunung and Sawer waterfall. It has 253 meter long and 150 meter high above the surface.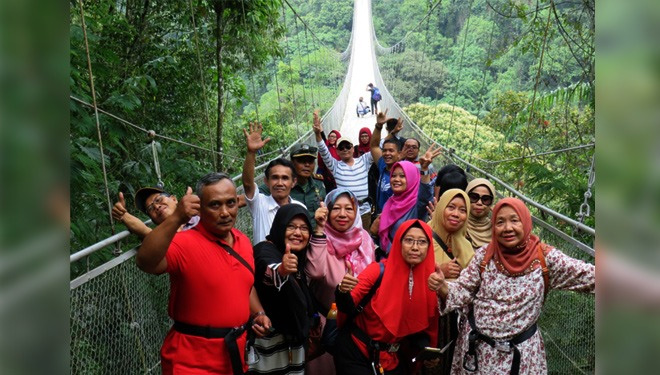 Once you step your feet on the bridge u will feel different sensation of crossing a bridge. Though it's quite safe, but you might be tremble once you were on top of the bridge especially when you look down.
This bridge was built on 2017 but was officially opened on March 9th 2019. This place has become one iconic tourist attraction of Sukabumi since then.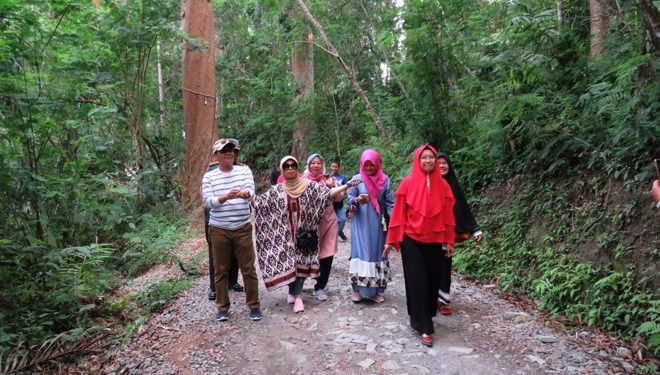 To get to this place, the tourists must to walk for about 30 minutes. You will be welcome with lots of food shop on the half way to the bridge since it is recommended for you to rest for a while.
Once you reach the bridge, all the fatigue will be disappeared. But, to be able to cross the bridge, you will need to pay some admission fee for IDR 50 K. Every visitor will be asked to wear a safety equipment that has been provided by the management.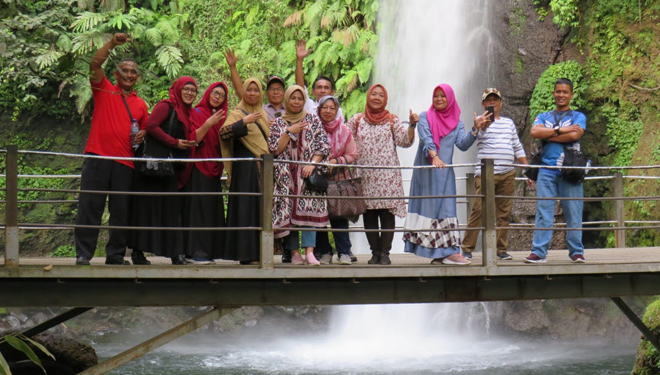 The Situ Gunung Suspension Bridge Sukabumi could accomodate 50 K people per day. There are also several ojek (motorcycle cab) which will take you down for IDR 59 K if you think you were exhausted enough to go down walking. (*)