Sate Taichan. (Picture by: Fajar Rianto/TIMES Indonesia)
TIMESMALAYSIA, YOGYAKARTA – A young lady named Alya Bonita Nanda trying to stand on her feet away from her parents by opening a food shop with Sate Taichan (Satay Taichan) as it signature dish. This 20 years old girl is a daughter of famous fried chicken cafe in Yogyakarta.
Willing to have her won business from the very beginning she decided to open her own shop. She took Afif Hanafi Adnan as her partner, and opens the food shop with the help of two of their employees.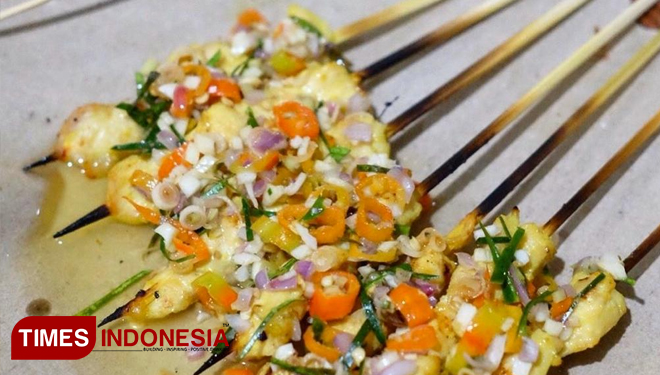 Beside Satay Taichan, the Kedai Taichan which is located at Jalan Gedongkuning, Singosaren I, Bantul, Yogyakarta also served banana nugget, roasted wings, grilled meatball and several other menus.
Unlike any other satay taichan which only marinated with salt and lime, the satay taichan in this shop comes with several sauce or salsa such as soy sauce and sambal Matah (raw Balinese salsa).
"I must to think a bit creative to pamper all millennials and give them the millenials' taste," the girl said on Tuesday (5/11/2019).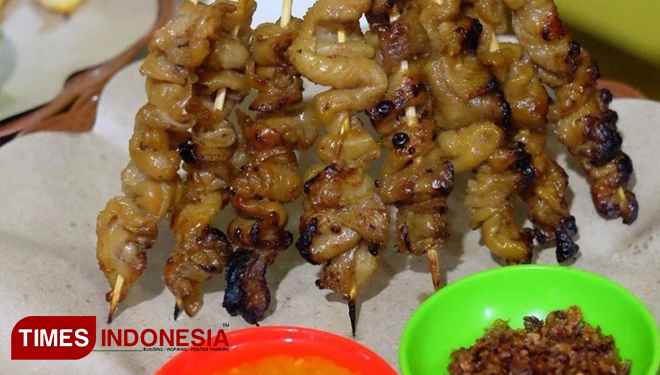 On the shop Grand opening, she was willing to open her shop from 11.00 to 22.00 local western time. But since she got so much positive feedback from their customers she then close the store earlier.
You could taste the delicious sate Taichan (satay Taichan) in Kedai Taichan of Alya Bonita Nanda Yogyakarta starting from IDR 4 K to IDR 16 K per piece. This food shop is having their soft opening and offer all the customers with 40% discount on November 4-6 2019 for everything they order. (*)