The thrown chicken noodle shop never been quiet from the customers. (Picture by: Reno Diqqi Alghozali/TIMES Indonesia)
TIMESMALAYSIA, YOGYAKARTA – Chicken noodle has become quiet popular dish in Indonesia. Almost all people in Indonesia love this dish. A chicken noodle shop in Yogyakarta had its own attractive way on serving it. Its thrown before served.
Yes, the owner of the shop as well as the chef always throw this chicken noodle to be catched by his wife before its served in the bowl. People always love to see they enchanting attraction before having their noodle served on the table.
Located at Jalan Kolonel Sugiono, Wirogunan, Mergangsan, Kota Yogyakarta, this shop has never been quiet from the customers. The hospitality given by Ali Fauzi and Sugiarti a couple who own the shop makes this shop even more crowded from day to day.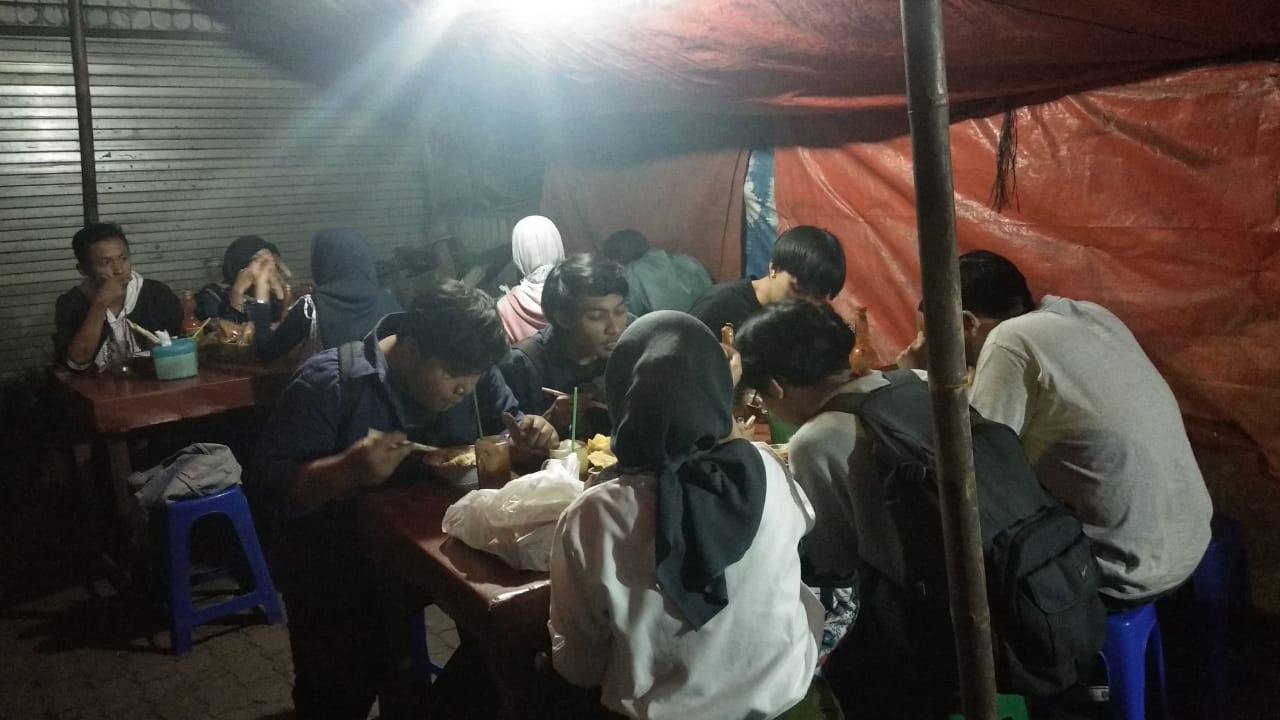 "Its just our way to entertain the customers so they will not feel bored while they are waiting for their dish," Fauzi said on Saturday (31/8/2019).
In addition, he also said that his shop which is opened by 19.00 PM to 01.00 AM early in the morning (local western time) said that he could served around 500 piece of noodle each night.
So never missed this thrown chicken noodle while you are in Yogyakarta and witness their cute attraction of throwing the noodle before its served.(*)